Print Topic
After I perform a search, how do I see all the resources again?
To start over after a search, either click the X next to the filter's name on the left sidebar, choose the Clear All Filters button, or the All Resources link.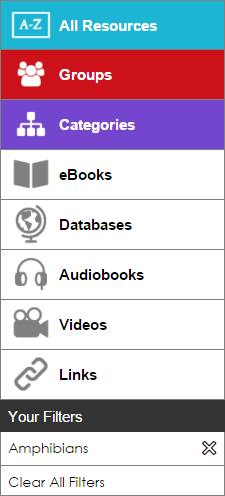 Alternatively, click the MackinVIA™ logo at the top of the screen.