How do I request a resource that has been checked out?
Digital Resources that are unavailable will have the following icon on the cover image:

For digital resources that are labeled unavailable, you can click the Request button next to the cover image to be placed on a waiting list.

If an email address is available for your Backpack, the system will send you an email when the resource is available. Otherwise, you can go to your Requests page to see if any titles are on hold for you (click on the Backpack icon and choose Requests).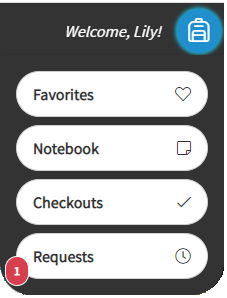 PLEASE NOTE: If you do not see the option to request a resource, your school may have decided not to use this feature.
From your Request Titles, you can choose to either Checkout the resource, or Cancel Request.