Print Topic
What can I do with the MackinVIA™ app?
With the MackinVIA™ app, you can view your checkouts while online or download digital resources to your device for offline access. If you have Internet access on your device, you can also browse through your library's digital collection and checkout more titles.


Links to download the app:
Google Play App   |   iTunes App   |   Chrome Web Store   |   Mac Desktop App   |   Microsoft Store App   |   Windows App Download   |   Kindle Fire App
Important News Regarding MackinVIA on Chromebooks
In May 2016, Google announced its intention to bring the Google Play Store to the Chrome OS platform. This means that Chromebooks with recent updates to Chrome OS version 60 and above, as well as all of the newest models of Chromebooks, can now support the installation of Android apps. This development affects the MackinVIA platform in the following ways:
The MackinVIA Chrome app will remain available for older models of Chromebooks that cannot install Android apps.
Offline reading will not be available through the MackinVIA Chrome app. A network connection is required to access materials.
Newer models of Chromebooks should install the MackinVIA Android app from the Google Play Store.
Offline reading is available through the MackinVIA Android app.
Click here for helpful information about which Chromebook models currently support Android apps. Click here to read the original announcement from Google. Click here for additional information for education administrators about Chrome OS version 60.
Mackin's development teams have spent a significant amount of time researching possible solutions and other options to support older versions of Chromebooks. In our research, we have not been able to find a solution for offline reading. The local file system on Chromebooks with older architecture is inaccessible to our application. We apologize for this inconvenience, and we will continue to look for a solution to work around the issues with older Chromebooks.
Log into MackinVIA App
To log into the MackinVIA app, select your school library name and enter your Backpack User ID and password.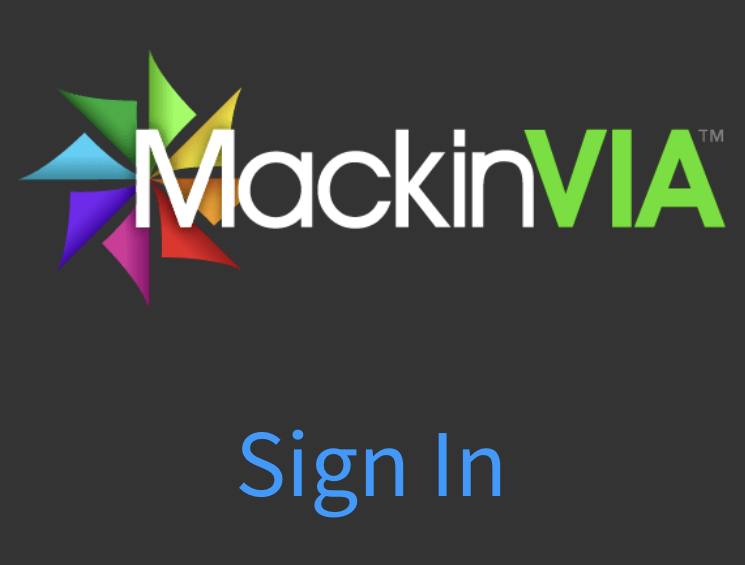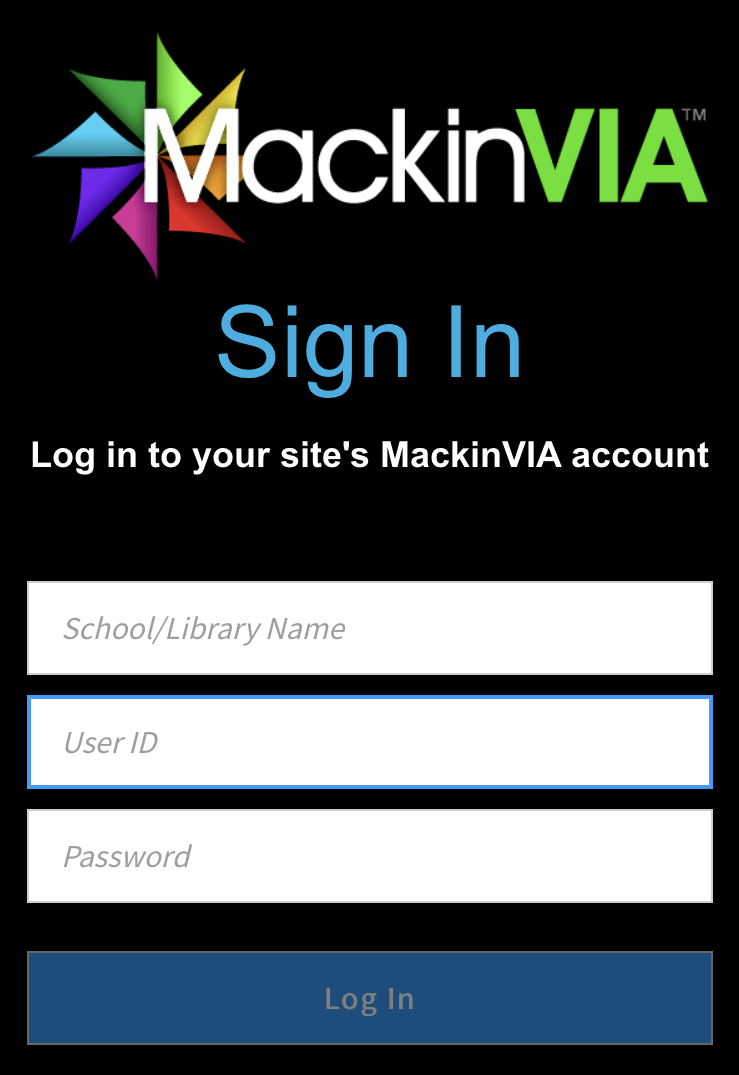 After logging into the app, you will be able to see all of your digital resources currently stored in the cloud as well as those you downloaded to your device (Please note:  If you do not have Internet access, you will only be able to view the resources downloaded to your current device.)