Print Topic
How do I find resources in MackinVIA™?
There are four ways you can search for digital resources in MackinVIA™. Use the one that works best for you.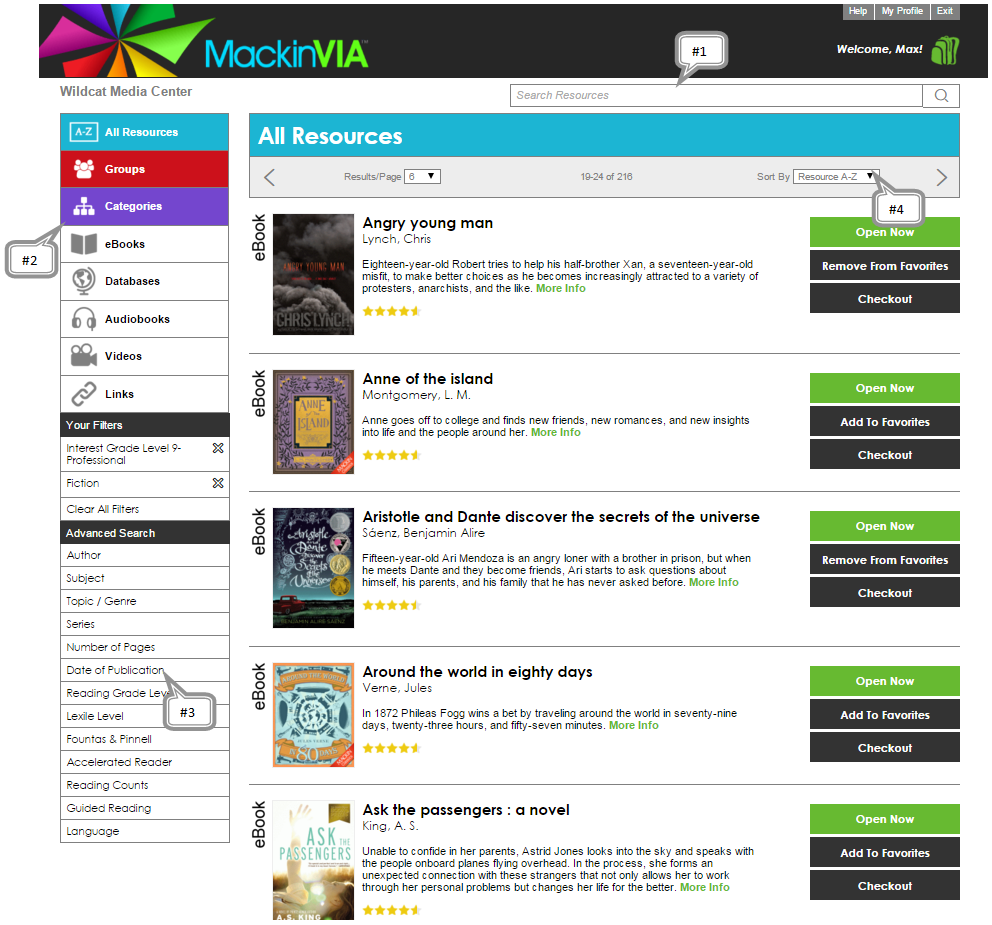 Once you find a resource you like, you can read a summary of it next to its cover image. Click the Open Now button to read the title or Checkout to read it later. You can also Add To Favorites or Request a checked-out resource.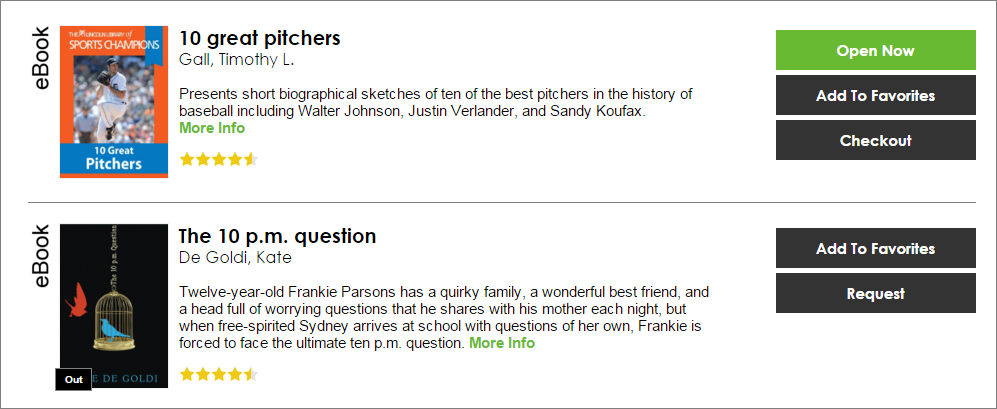 ---
1

Keyword Search

To perform a keyword search, type a word or a phrase in the search box. For example, "dinosaurs," "United States" or "astronomy." Then click Enter or the search button.

---
2

Categories

If your school has decided to use the Categories feature, click the Categories link on the left sidebar.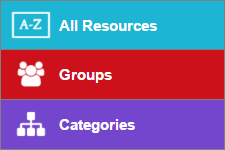 Your Categories page will look something like this (the actual Categories might be different). Click on a Category name to browse the items in that subject.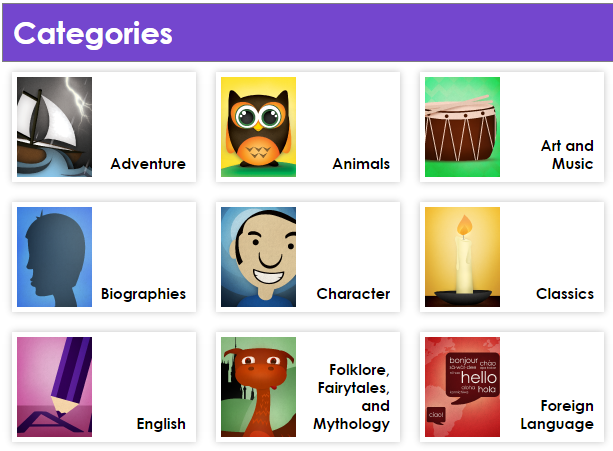 ---
3

Filter

You can choose to filter the resources by eBooks, Databases, Audiobooks, Videos, or Links. If you do not select one of these, you'll be able to search all of them at once.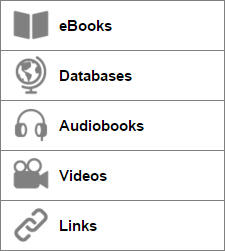 Additionally, you can select a filter from the Advanced Search menu.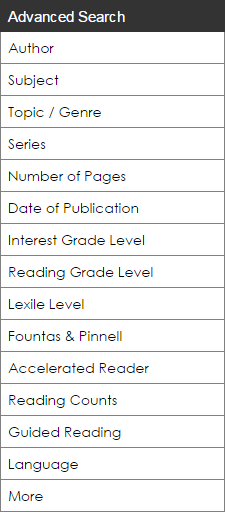 For example, if you know the name of the series, click Series. You can type in the entire series name in the Filter Series search box, or just the part you know.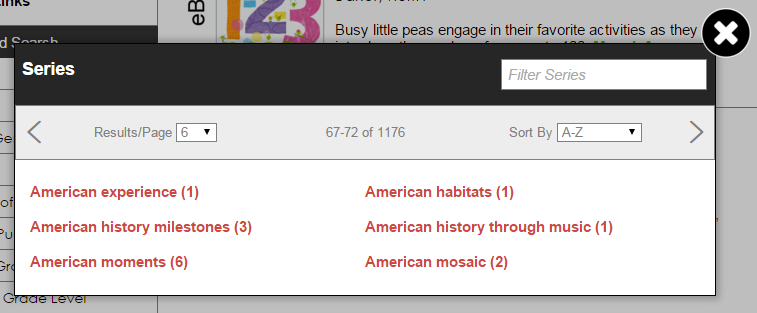 To return to the screen you were on before you used the filter, just click the X next to the filter's name underneath Your Filters. You could also click Clear All Filters.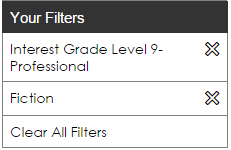 ---
4

Browse

You can click the navigation arrows to advance through the screens. The resources can be sorted by title, author, newest, and highest rated.

---
Watch a video!