Print Topic
How do I print the notes I make about a resource?
You can print your notes and highlights by first logging into MackinVIA, clicking the Backpack icon, and choosing Notebook.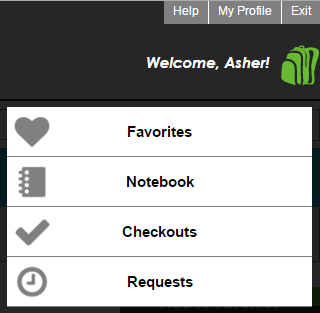 From there, click on the resource's title or cover image. This will open up the More Info section for that title, where you will see your notes and highlights. You will want to click on the Print Notes button.

This opens up a new page with your notes and highlights in a printer-friendly format. There is a Print button in the top left corner of the page. You can also copy the content of the page and paste it into another program, such as a Word document.