Print Topic
What is the MackinVIA™ Reader?
The MackinVIA Reader is a cross-platform application that allows you to read Mackin-hosted eBooks. While in the Reader, you can:
View book information
Access a linked table of contents
Search through the text
Bookmark pages
Highlight and take notes
Cite sources
Use a dictionary
Adjust page view
In select titles, you will also have the ability to customize text size and font, utilize text-to-speech, or adjust brightness and contrast.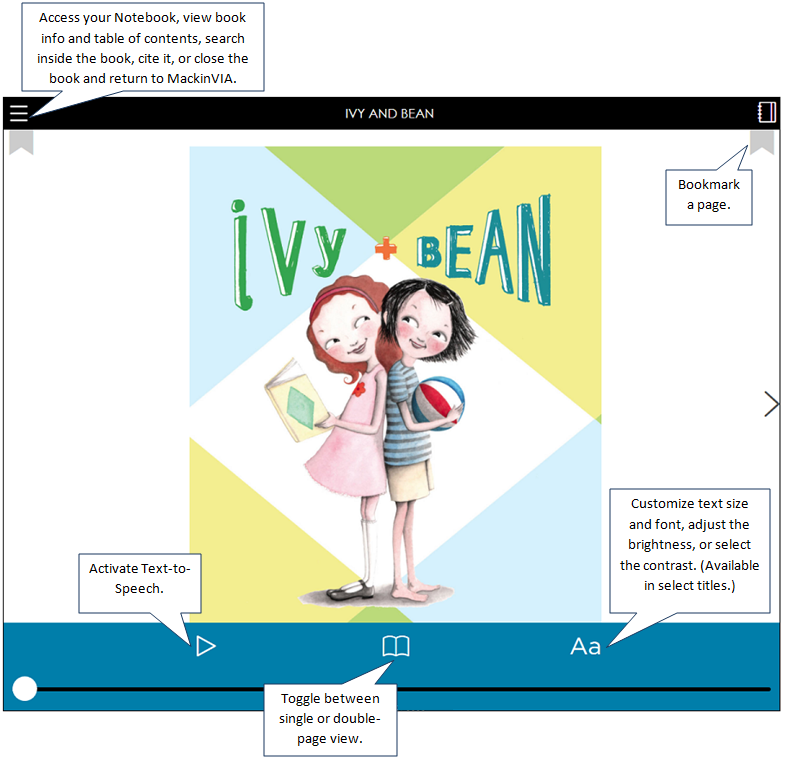 Resources hosted by Mackin will open in the MackinVIA Reader when you select the Open Now button or tap on a resource inside your Checkouts from the MackinVIA app. Only Mackin-hosted titles are viewable and/or downloadable in the MackinVIA Reader. (Please note: Your school may own digital resources hosted on other platforms as well.)
---
Main Menu
Click on the three lines in the upper left corner to open the main menu.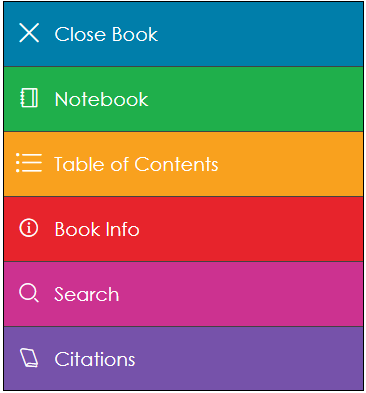 The main menu contains:
Close Book: Close the book and return to MackinVIA.
Notebook: View a list of your bookmarks, highlights, and notes. Select an entry to be taken to that location in the book.
Table of Contents: Access the table of contents. Select a header to be taken to that location in the book.
Book Info: View book information including title, author, publisher, date of publication, and page length.
Search: Enter a word or phrase to search inside the book.
Citations: View a bibliographic citation of the book.
---
Text-to-Speech
Click the Play button to activate Text-to-Speech.

From the Text-to-Speech menu, choose from a variety of automated voices and/or customize the playback speed.

---
Display Settings
In select titles, you will have the ability to customize text size and font, as well as adjust brightness or contrast. Click the Text button to access these features.

From the Display menu, choose from a variety of font options and/or change the size of the text. You can also adjust the brightness using the slider, or select the contrast using the White, Sepia, and Black buttons.

---
Highlighting and Note-Taking
To create a note about text in a resource, you must first highlight it. Select the text by clicking and dragging the cursor or Text Selection Pins (or tap/hold on a mobile device). Click on the highlighted text to bring up the Options menu. When the menu appears, select the Highlight Color button or Underline button.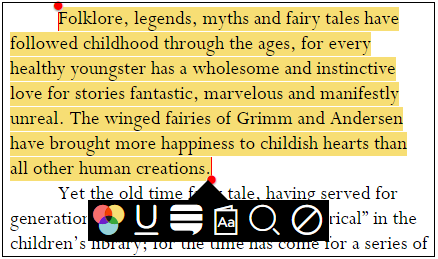 The menu contains:
A Dictionary button will be available if a single word is highlighted. Click the button to define the word.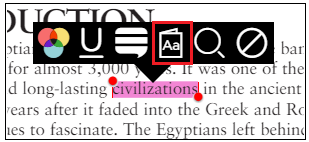 After you've selected the word/text, click/tap the Note button. Type your note and click the Save button.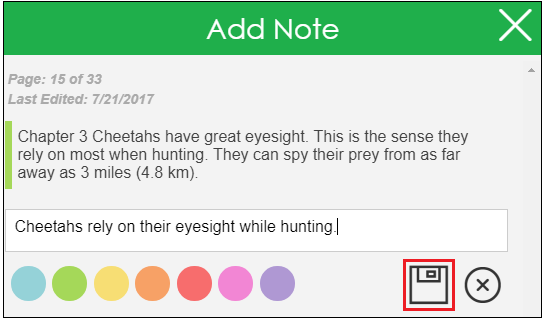 A Note icon will appear in the margin next to the highlighted text after you save your note.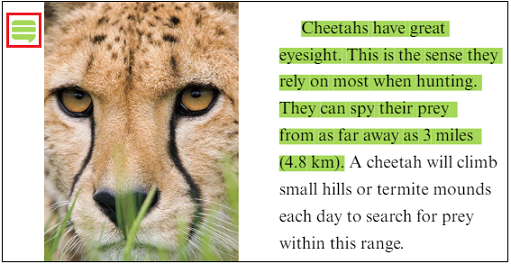 When you are finished with the book, select Close Book from the main menu to return to MackinVIA.