Print Topic
What if I forget to return a resource?
The resource will automatically be returned to the system when the return date arrives. No action is necessary. However, if you return the resource after you finish it, that means another user can access it, so it is generally a good practice.
You can see when a resource is going to expire by clicking the Backpack™ icon followed by Checkouts.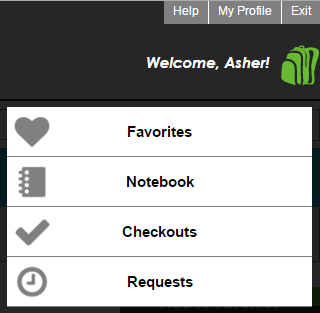 Then look at the date next to Return Date.